Regular price
Sale price
£2.50 GBP
Unit price
per
Sale
Sold out
About Zeolite:
A fantastic amendment that is revolutionising how we grow!
Zeolite has the ability to greatly improve cation exchange capacity. As it is a negatively charged particle, it attracts positively charged cations in the soil, many of which are macro and micro nutrients to the plant. This is then exchanged with the roots as the come into contact with the Zeolite!  As Zeolite radically absorbs excess nutrients also, it seriously reduces the risk of chemical burns and thus, rot. Zeolite also aerates the soil and also acts as a moisture controller, absorbing excess moisture and releasing it later on. 
Please Note: Colour will change on contact with water (see video in gallery)

Grades:
Our Coarse Zeolite comes in a 5-9mm grade.
Our Fine Zeolite comes in a 3-5mm grade.

Learn More:
Zeolite - The Soil.Ninja Complete Guide

Useful Tools:
Soil.Ninja Houseplant Index
Soil.Ninja Soil Calculator
View full details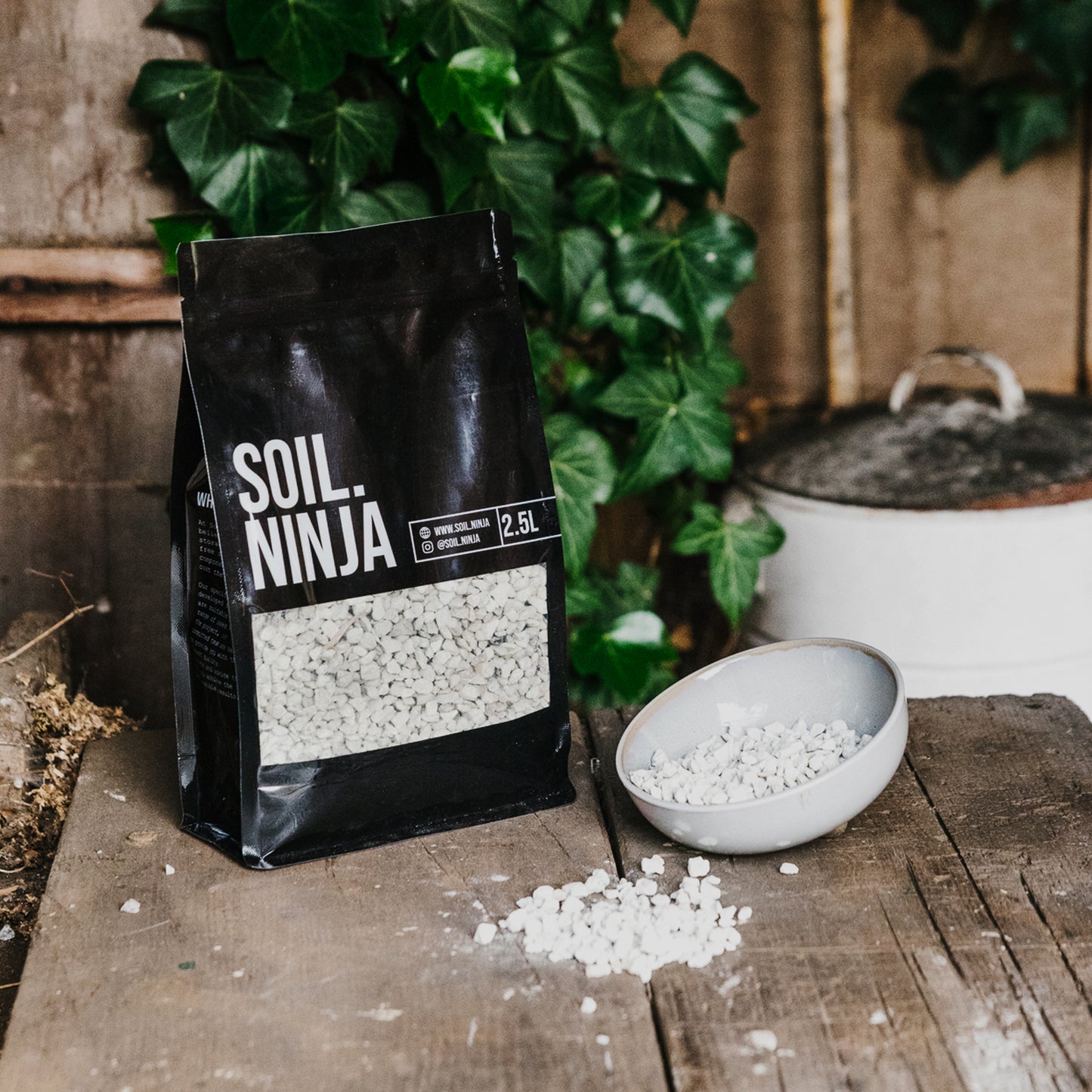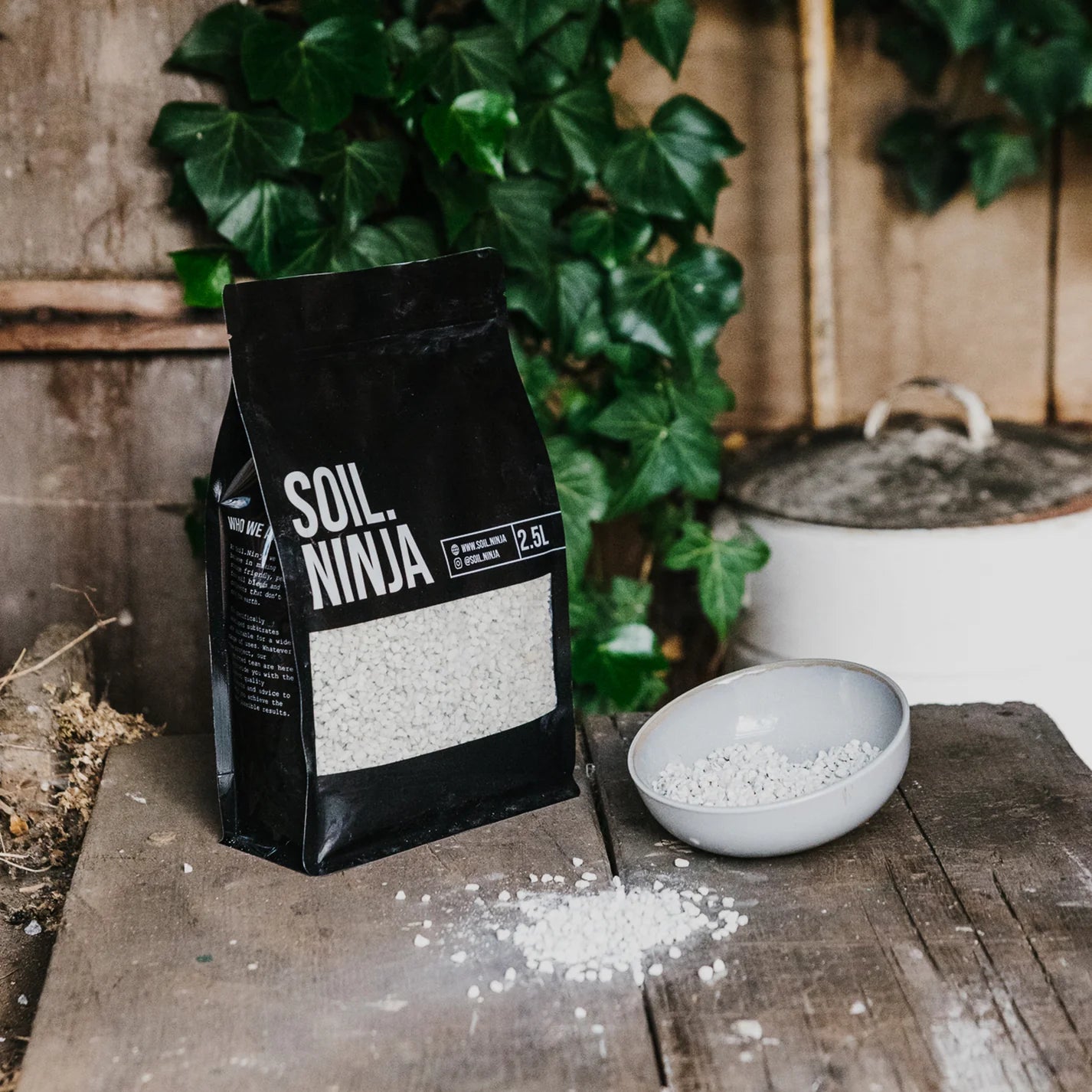 Not sure which blend to choose?
Then check out our Houseplant Index! We've done all the hard work for you, simply search your plant's name and the guide will tell you it's preffered mix.
100% Peat Free

All of our mixes are fully peat free, 100% freshly made to order and packed with beneficial microfauna. The natural stuff your plants love and need for healthy growth and nutrition.

Trusted By Enthusiasts Everywhere

Our products are trusted by houseplant enthusiasts of all experience levels and it's because of that, our soil is used internationally. Still unsure? Check out our reviews on Google!