Regular price
Sale price
£2.10 GBP
Unit price
per
Sale
Sold out
About Clay Pebbles:
Clay Pebbles, Clay Balls or Lightweight Expanded Clay Aggregate - The only thing you need for a simple semi hydro set-up (except water of course). The small balls of clay wick water upwards, meaning a little pool of water at the bottom of a pot made for semi hydro can hydrate all the way to the top! The balls also provide massive chambers of oxygen for roots to grow super strong which you will see the rewards of in your foliage. Conversely, you can add clay balls into soil for extra water retention in your mixture.

If you're unsure, see the labelled images to double check the shape you would like before you buy.
Irregular Clay Pebbles: 4-10mm
Round Clay Pebbles: 8-15mm
Be sure to read our Ultimate Component Guide to learn more about Leca
More On Clay Pebbles:
Clay Pebbles - The Soil.Ninja Complete Guide

Useful Tools:
Soil.Ninja Houseplant Index
Soil.Ninja Soil Calculator
View full details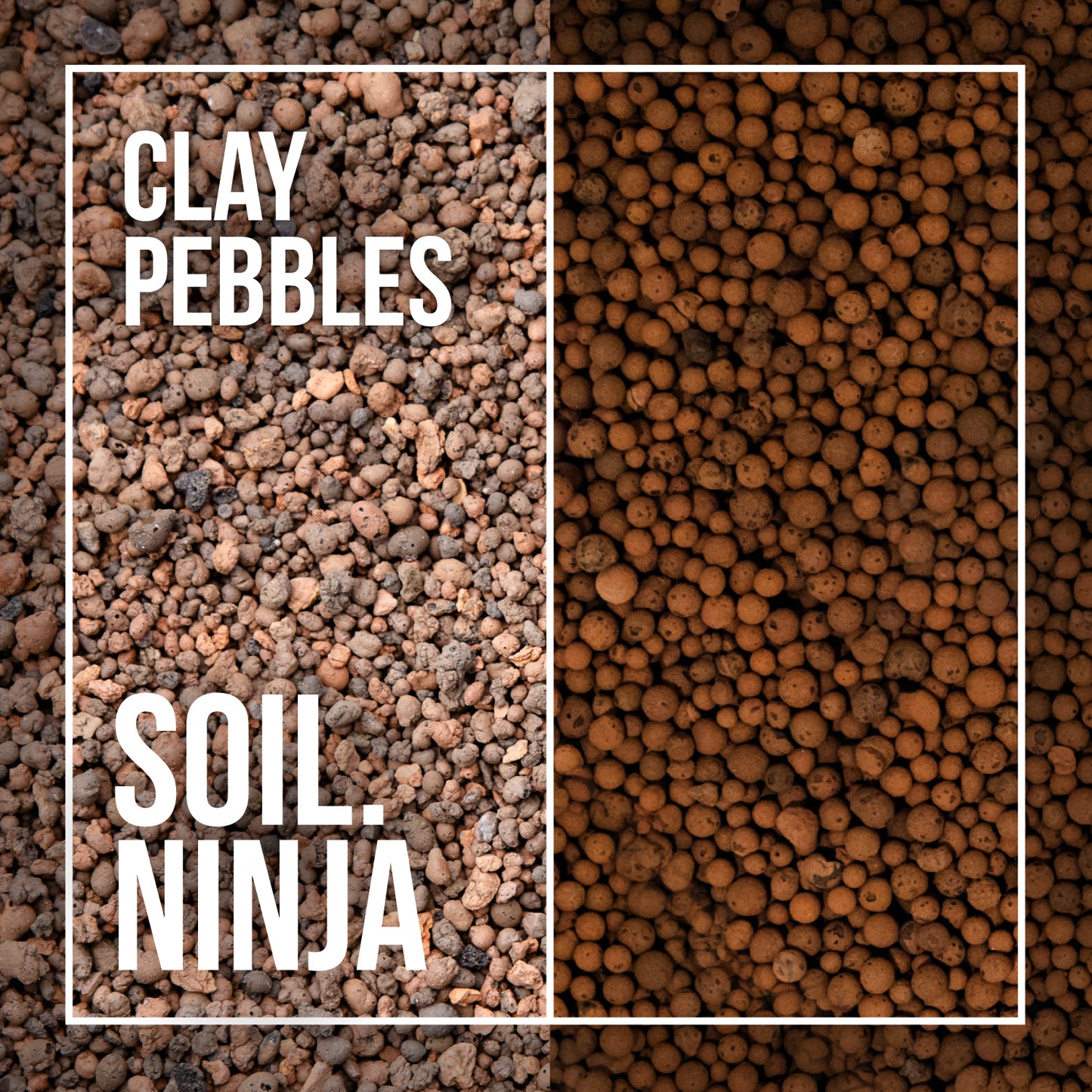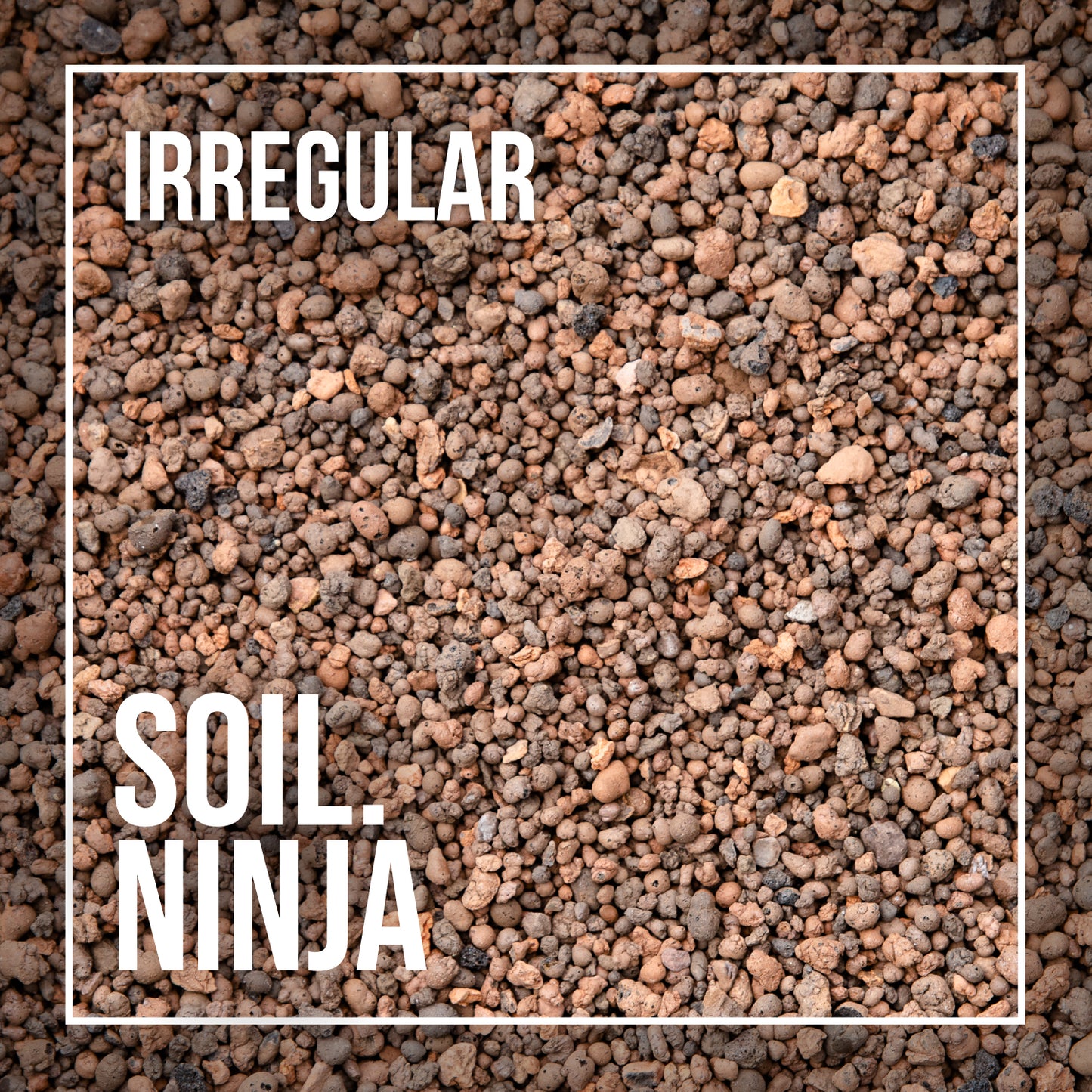 Not sure which blend to choose?
Then check out our Houseplant Index! We've done all the hard work for you, simply search your plant's name and the guide will tell you it's preffered mix.
100% Peat Free

All of our mixes are fully peat free, 100% freshly made to order and packed with beneficial microfauna. The natural stuff your plants love and need for healthy growth and nutrition.

Trusted By Enthusiasts Everywhere

Our products are trusted by houseplant enthusiasts of all experience levels and it's because of that, our soil is used internationally. Still unsure? Check out our reviews on Google!